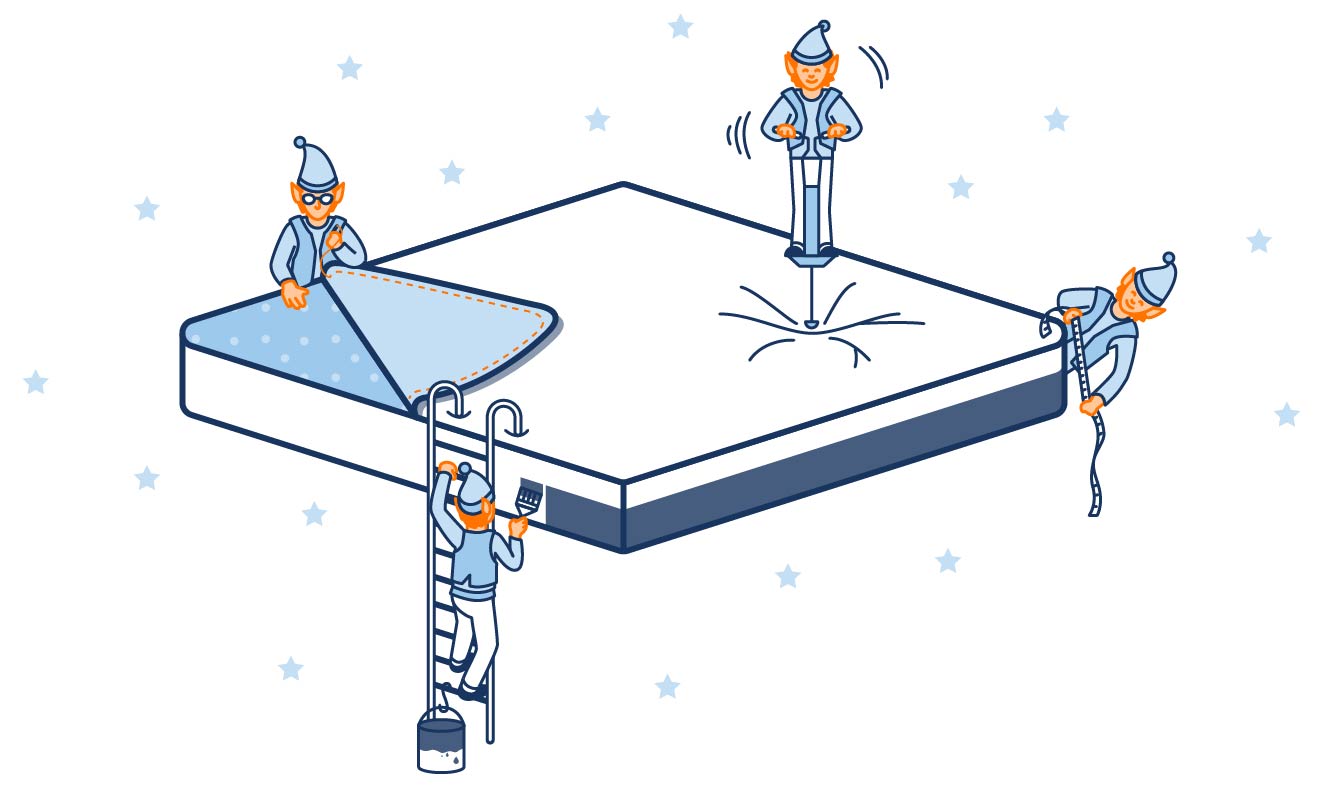 Hard at Work? Or Hardly Working?
Illustration for a recent blog about Shipping FAQ's.
Vacuum Packed Mattress Illustration
Sometimes illustrations are a little more technical/boring - but I (oddly) had a lot of fun making this "vacuum packed" demonstration
Proposed Setup for Pitch Competition
During the preliminary rounds of a pitch competition, I put together a mockup of what the space would look like, including a painted panel with a bedroom scene.
Queen Mattress = Queen Card